Bio
---
Carolyn Wagner
Chief Creative Officer / Strategist
Carolyn Wagner is the creative force behind some of the most inspiring, elegant, and emotionally connected brands in advertising. Over the past 30 years, her talent has taken her across the globe to work with agencies in NYC, Helsinki, Munich, Los Angeles, Chicago, and Denver including:
Lintas Worldwide
The Designory
DDB
McClain Finlon

Heil BBDO
iLeo
MSI
Monigle Associates

Herrworth & Partners
Leo Burnett
Bagby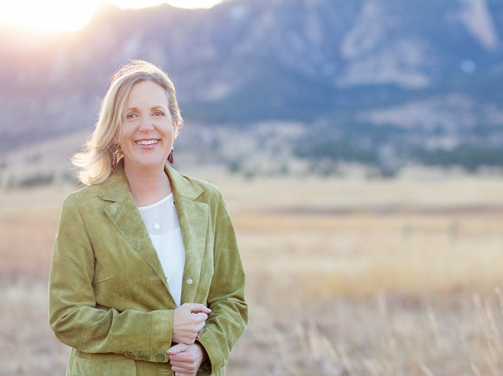 ---
With a portfolio full of high-recognition brands and several awards received—including Graphis, Type Directors Club of NY, How Magazine International Competition, and a Lulu—Carolyn specializes in the retail, food and beverage, publishing, telecommunication, and technology sectors, with clients including:

Starbucks
International Truck
Level 3
Hallmark
IQNavigator


Platinum Jewelry
Samsung
Got 2 B
Organic Valley
Petroflow Energy


Sony
Qwest/Century Link
Mirrasou
Quick Silver
and more…

Deeply committed to uncovering the true, authentic nature of a company, Carolyn's particular brilliance lies in "elevating with elegance and inspiring with integrity." Her approach and commitment to helping a brand shine comes from digging deep to find the honest heart of a company—where they come from and what's their defining character or spirit.
By working from this intuitive, almost existential core, Carolyn creates a unique and noteworthy identity in the marketplace that sets her clients apart—and helps them make a positive difference in the world.
Whether working with a Fortune 500 company or a growing, well-funded start up, Carolyn loves to create, inspire, and empower teams to bring innovative practices and people to the forefront. As a mentor and faculty member at University of Colorado's Boulder Digital Works for entrepreneurship and start-ups, she regularly lectures on "Truth and Authenticity in Branding," and feels passionate about passing on what she has learned along her journey to the next generation.
Outside of strategically and creatively revitalizing brands, you can find Carolyn in a yoga class, hiking, snowshoeing or expressing her creativity with large format mixed media projects, (while remaining on a constant journey to learn and make a positive impact to others).