"Every creation is a journey"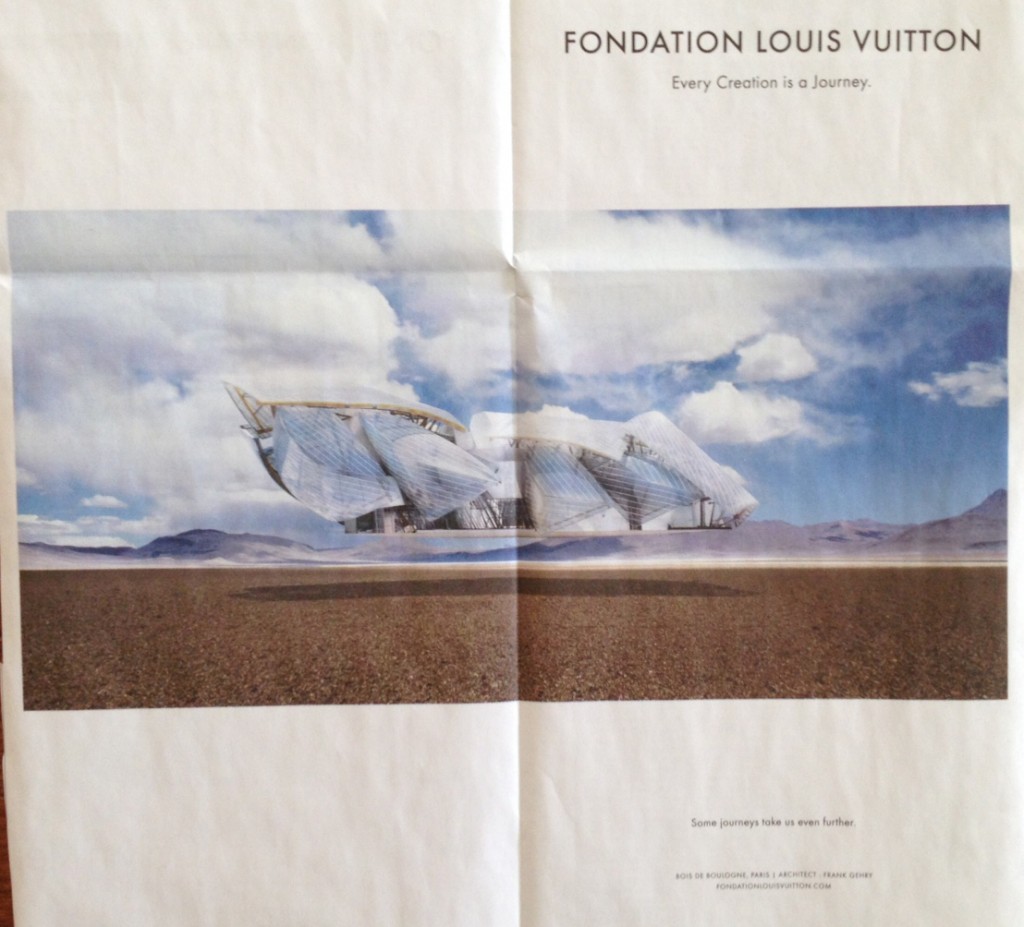 An advertisement announcing the opening of the Louis Vuitton Foundation in France is alluring, aesthetically pleasing, and just as inspiring as it is intriguing. It invites the reader to discover how, "Every creation is a journey."
Click on the highly recognized brand's foundation website (www.fondationlouisvuitton.fr/en/la-fondation.html) and it opens up like a luxurious automotive collateral piece, announcing: "In an edifice designed by Frank Gehry, the foundation is dedicated to encourage and promote contemporary artistic creation."
Beautiful.
Creativity is a journey every step of the way. Every piece of the process, whether it be for fine art, architecture, or developing a brand, starts at the most intuitive inspiring level. Many times, we do not know where it will take us. This brings us to what inspires us creatives.
I feel Frank Gehry's documentary "Sketches by Frank Gehry" by Sydney Pollack does an amazing job in capturing the feel and essence of what it is like to be in the flow of the great process of co-creation, in which many creatives can identify.
So if there is ever a need of inspiration to carry us through the creative process along our great journey, these are two very inspiring avenues…
A documentary to watch and a place to visit.